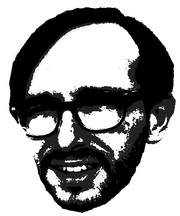 Chris Killen is English. He was born in Kennilworth. His first novel, The Bird Room, was published in 2009. His second novel, In Real Life, is due to be published in early 2014.
Chris used to blog at www.dayofmoustaches.blogspot.com, and his masterpiece, unititled supermarket nightmare, lives at http://dayofmoustaches.blogspot.co.uk/2007/05/untitled-supermarket-nightmare-novel.html
That's all I'm writing.
Ad blocker interference detected!
Wikia is a free-to-use site that makes money from advertising. We have a modified experience for viewers using ad blockers

Wikia is not accessible if you've made further modifications. Remove the custom ad blocker rule(s) and the page will load as expected.